Crew Member Coffee
Fraturday
Regular price
Sale price
$18.95 USD
Unit price
per
Sale
Sold out
In the film and TV industry, there exists a thing of pure evil. A word that makes grips shudder, electrics fear the night, and PAs cry at the overheard channel 2 whisper. An event that chills even the stoutest of hearts. Here at Crew Member Coffee, we have a delicious espresso blend of coffee from Kenya, Tanzania, and Ethiopia to help battle fear that follows FRATURDAY!
Roast: Dark
Tasting Profile: Floral, fruity, and milk chocolate
Share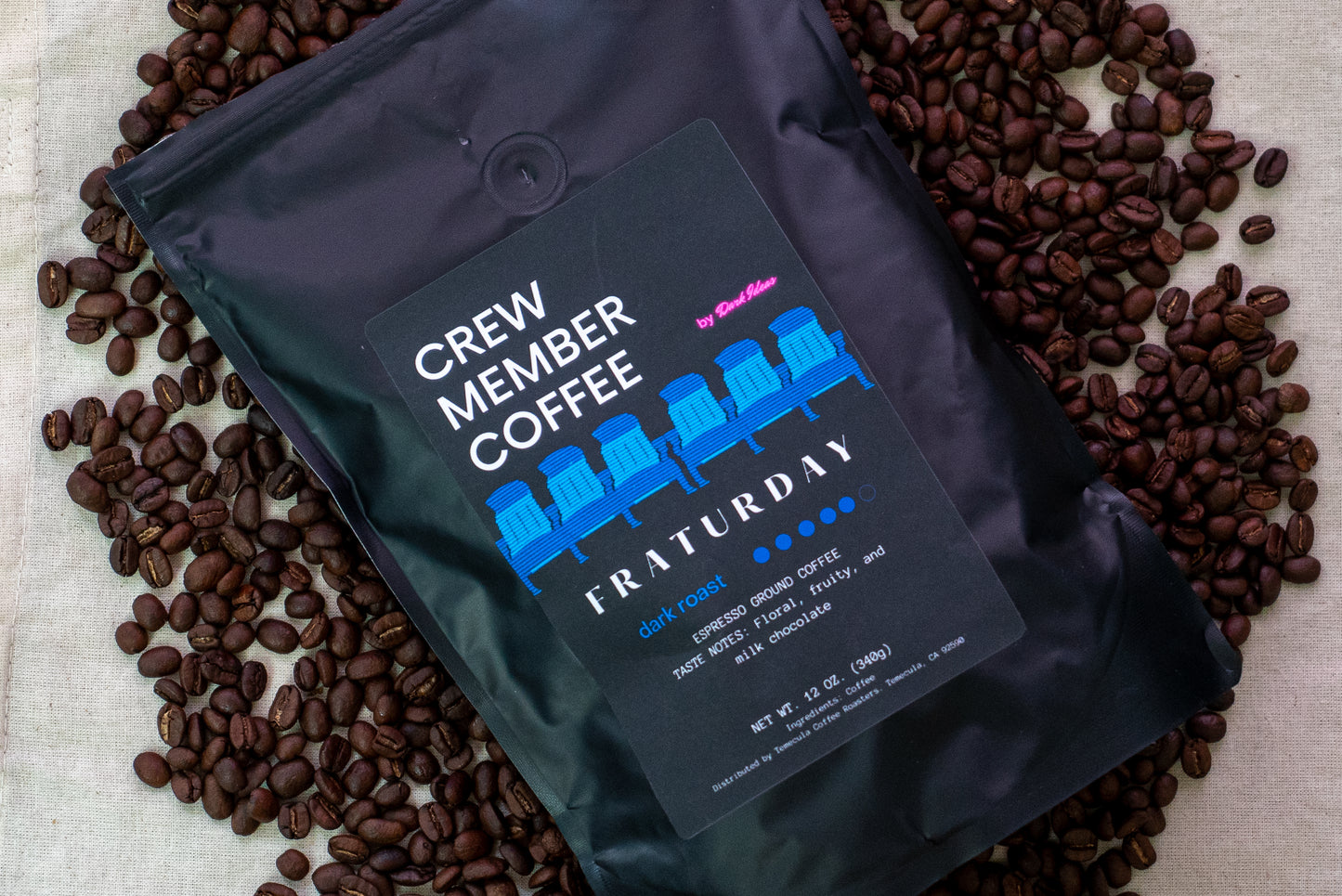 FAQ's
All Coffee Ingredients

Ingredients: Coffee beans, Flavoring extracts

Our coffee is flavored with extracts that you would find traditionally in a cake. (vanilla, almond extract, etc.) All of our flavored coffees start as specialty grade single origin coffee roasted in small batches to a smooth medium. Each order is then carefully flavored with high quality flavoring oils while still warm. 

*Natural and Artificial Flavoring
Are your products vegan?

Coffee: YES, flavored with extracts.
Are all of your coffees Keto friendly & gluten free?

Yes, our coffee is gluten free and Keto & competitor friendly.